For the many volunteers who have worked in all facets of our Outreach program over 20 years the reward comes from the visible results of these efforts in throughout the agencies we serve in the IRC community. That we would be honored with these awards is that little extra that says "you are doing the right thing" and we deeply appreciate the recognition.
Outstanding Group Supporting Philanthropy _____________________________
On  November 1, 2019 the Grand Harbor Community Outreach Program was  recognized as the Outstanding Group Supporting Philanthropy by the Association of Fundraising Professionals, Indian River County Chapter during National Philanthropy Day ceremonies.  This is a truly wonderful award, for which the Veteran's Council of IRC under the leadership of Sam Kouns nominated Outreach. The award recognizes the work of Outreach in providing financial support to non-profits in Indian River County.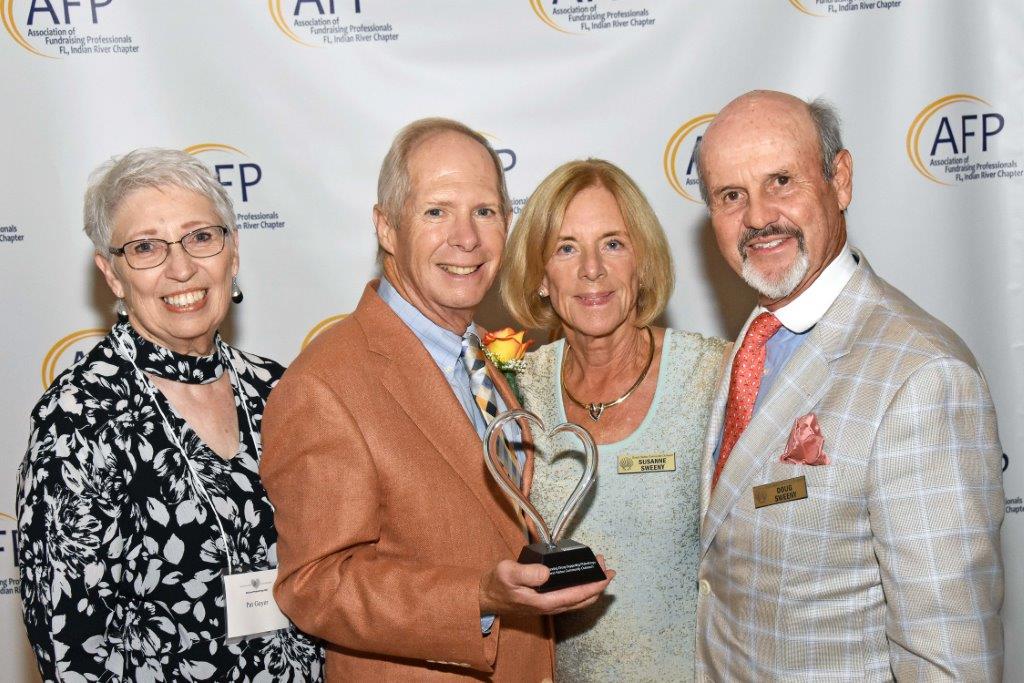 Child Advocate Award ________________________________________________
The Children's Home Society of Florida presented their highest honor, the prestigious David and Lorraine Thomas Child Advocate Award for the Treasure Coast to Grand Harbor Community Outreach (GHCOP). Mr. Thomas was the founder of Wendy's and a lifelong advocate for children. The award was presented by CHS's Executive Director, Sabrina Sampson, to then President Doug Sweeny.
GHCOP was recognized for its long standing commitment to children's issues, including over 10 years of support for the CHS Transition Living Program (housed in Vero Beach) which provides housing and living skills focused on getting a HS degree or GED and employment, and outreach to homeless young adults who have aged out of foster care. GHCOP has provided over $70,000 to CHS plus Christmas gifts every year for their clients since 2003.