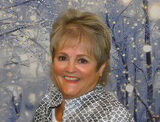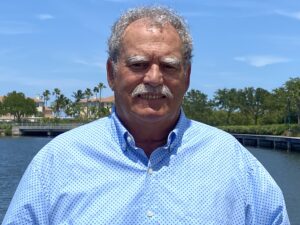 The Process _________________________________________________________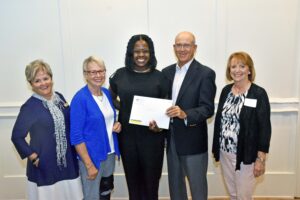 Grand Harbor Community Outreach Program (GHCOP)–since 2002–assisting deserving
non-profit agencies in Indian River County:
This year, GHCOP's Board of Directors is pleased to announce $395,898 in Grants to 28 non-profit agencies for 29 different programs.
The distributions focus on the unmet needs of groups and individuals in the areas of health, education, and human services in Indian River
County, and whenever possible to support our Gifford neighbors.
A year-long effort – including vetting the agencies by our dedicated GHCOP volunteers:
• Summer of 2021: GHCOP Grant process begins. Philanthropy Committee invited 28 non-profits in IRC to submit a letter of intent
for specified projects and programs. All were approved and they sent their applications end of November. Financial analysts then
reviewed each agency's financial report.
• January and February: Teams of volunteers carefully reviewed each application and most met on site (a small number of visits were
made via Zoom) with senior management and board representatives of each agency.
• Philanthropy Committee made their final recommendation to the GHCOP Board in March for approval.
• Checks were delivered to agencies at the Awards Breakfast April 4.
Strategic Funding Program _____________________________________________
In addition to the delivery of the awards, we have initiated a new element to GHCOP philanthropy. Our intent is to operate the grant process throughout the "off-season". New agencies and those experiencing shortfalls or hardship anytime during the year can now apply and potentially receive funds in a timely manner. Agencies applying off cycle will still undergo the same rigorous vetting process, including financial analysis and a site visit. We are hopeful that this undertaking will enable us to help our neighbors when the need is there!
How We Spend Your Donations _________________________________________
The support of those in need of special assistance.
$193,000 (45%)
The promotion of family values and the family structure.
$92,141 (22%)
Supporting the basic needs of individuals: food, shelter and clothing
135,000 (32%)
Grants Awarded _____________________________________________________
How You Can Help ____________________________________________________
The Philanthropy Committee provides volunteers an opportunity to meet and work with other Grand Harbor members and to be a part of a team that recommends grants to help address the needs of at-risk residents in the county. We welcome volunteers to work on the Philanthropy Committee, support one of our fun events, provide specific skills as a Board member and join our list of committed donors.
Philanthropy Team Training ____________________________________________